Authentic Mexican Cuisine in Chatan
Real Mexican cuisine in the heart of Chatan Okinawa.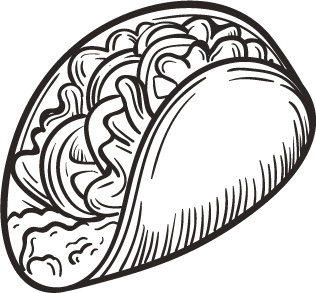 During my diving adventures in Mexico, i felt in love with Mexican culture and cuisine, and so decided that i wanted tO bring those amazing flavours, back here in Okinawa for everyone to enjoy.
ダイビングで訪れたメキシコで、メキシコの文化や料理に魅了された私は、この素晴らしい味を沖縄に持ち帰って、みんなに楽しんでもらいたいと思いました。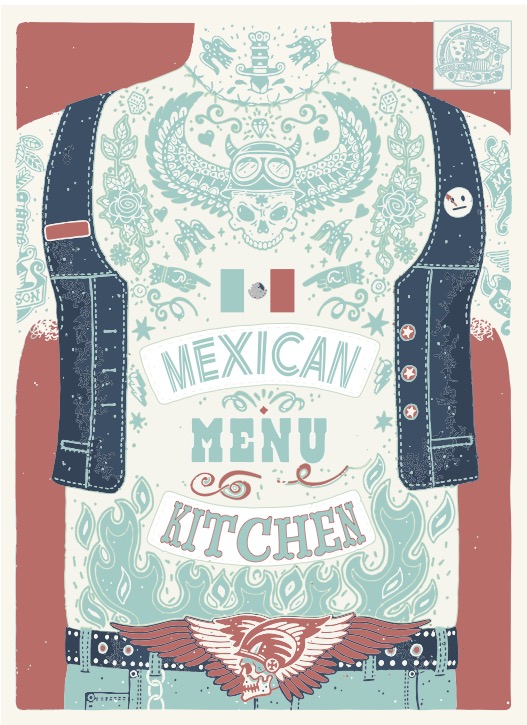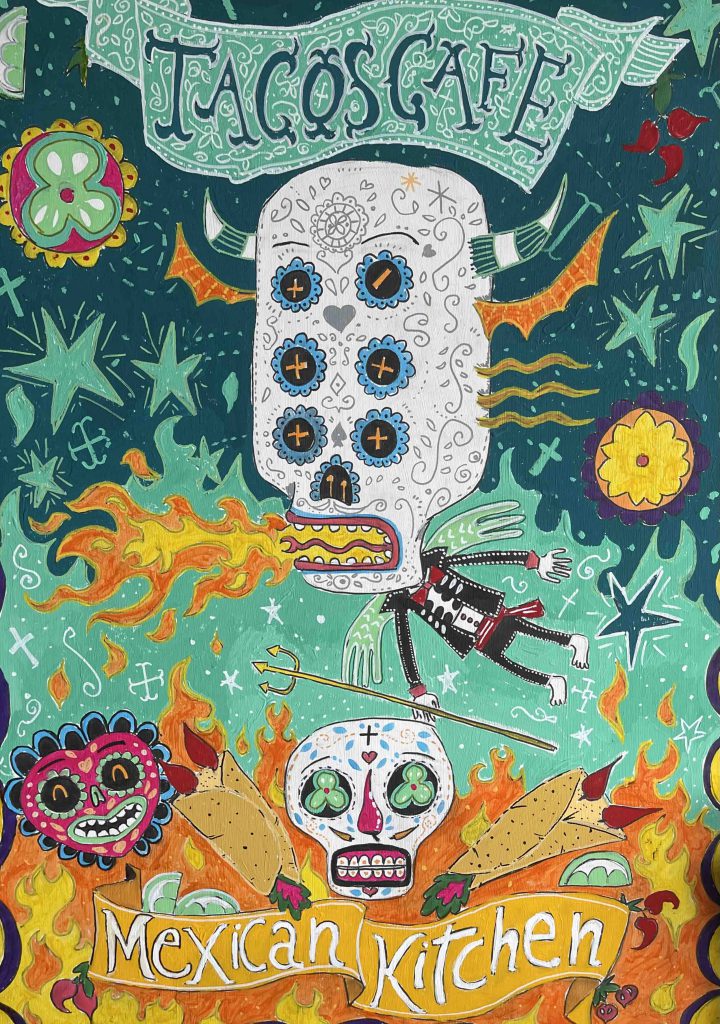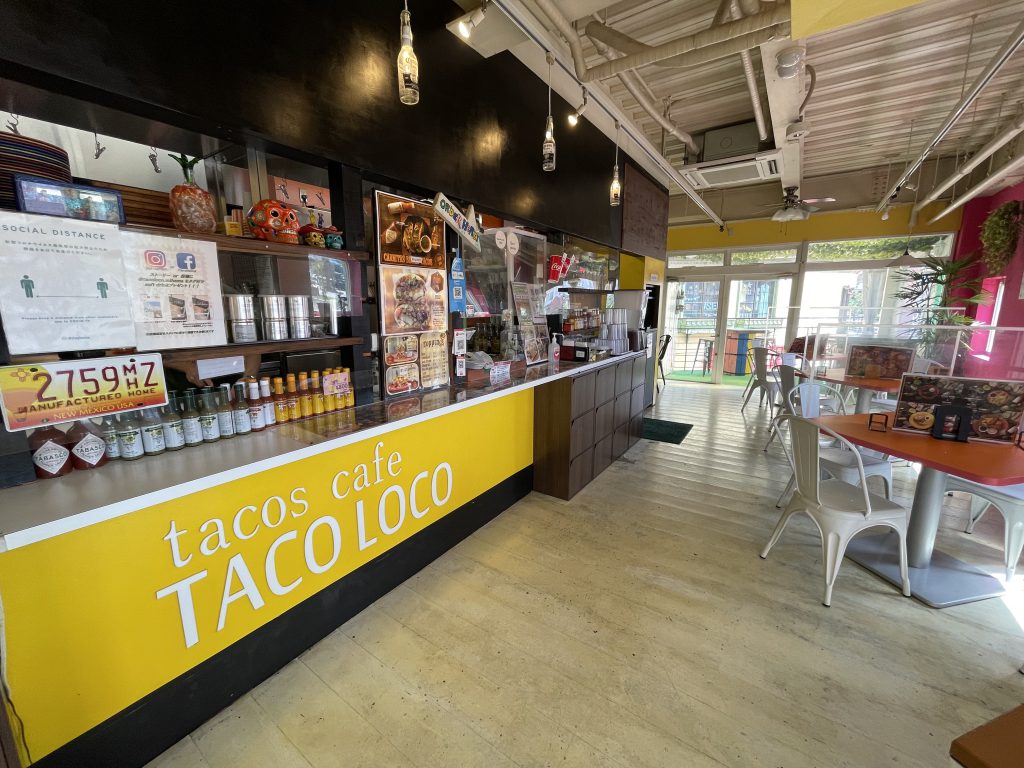 For a Good time
Tacos Time
Fresh Tacos all the time
いつもできたてのタコス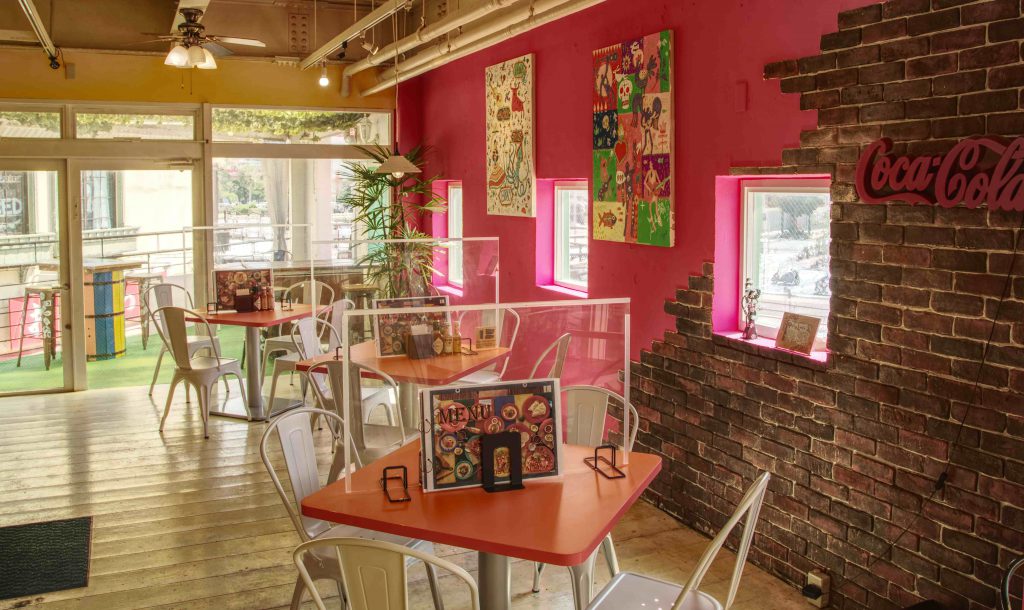 Marinated Barbacoa style beef, avocado sauce, White onions, cilantro
バルバッコ風ビーフのマリネ        アボカドソース、                        ホワイトオニオン、コリアンダー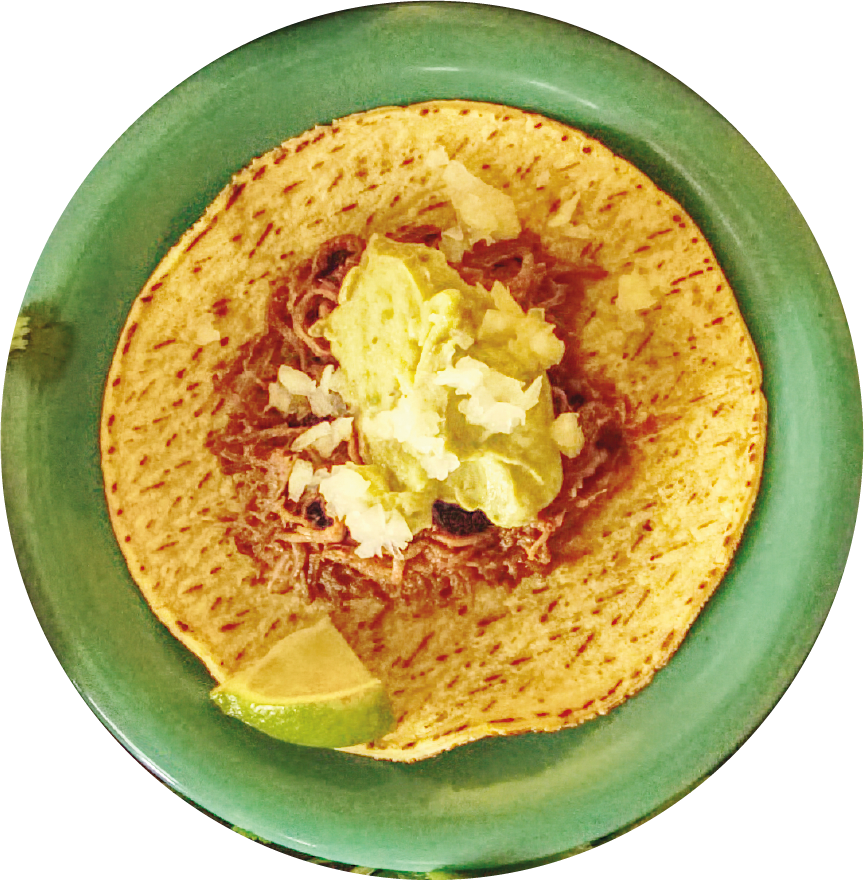 Achote marinated pork, pickeled red onions,special mexican Tatemada sauce, pimeapple. 
アチョーテでマリネした豚肉、赤玉ねぎのピクルス、特製メキシカンタテマダソース、パイナップル
Pork Carnitas birria tacos,onioin, cilantro and homemade mexican consome' soup
ポークカーニタスのビリアタコスオニオン、コリアンダー、自家製メキシカンコンソメスープ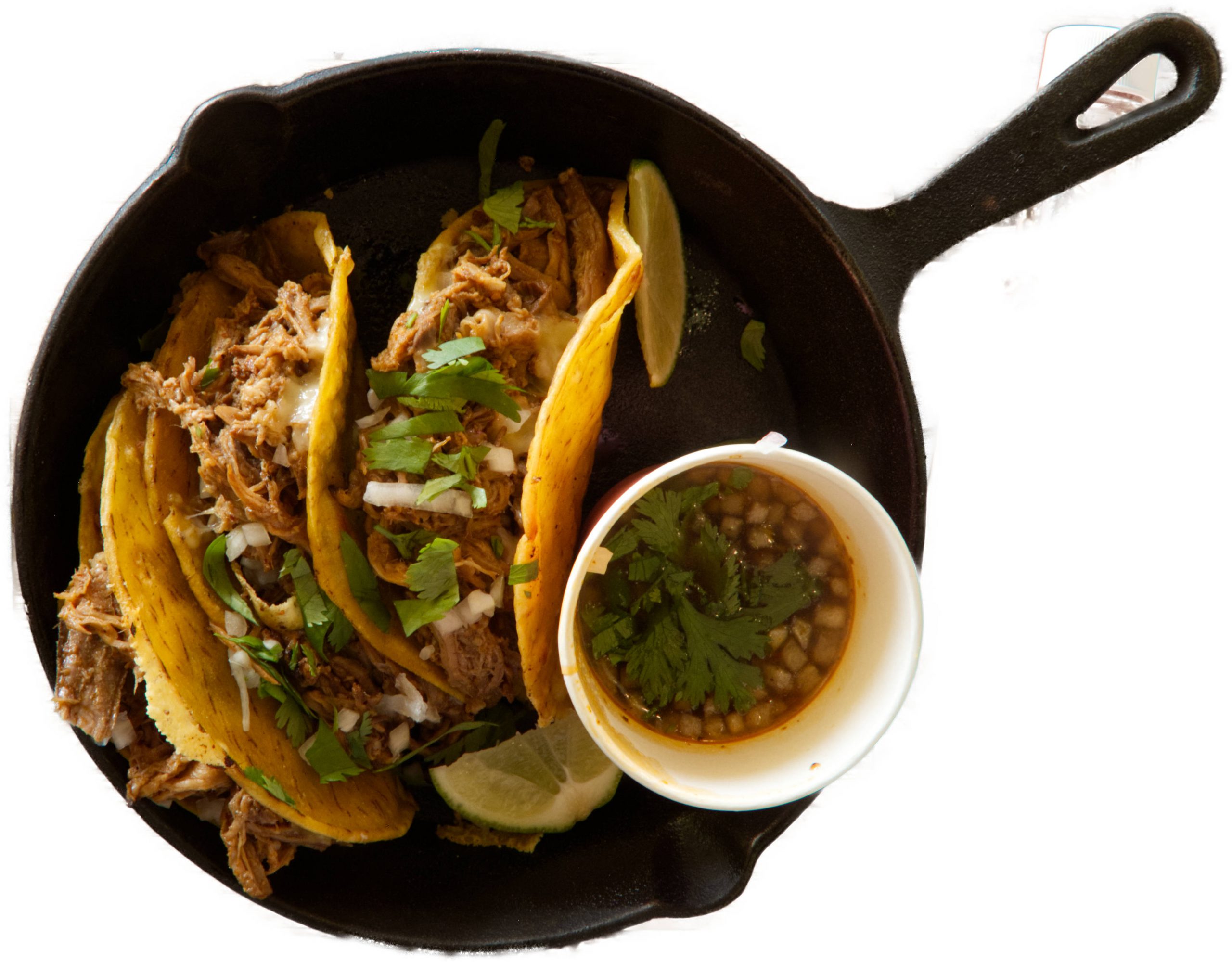 Tinga style chicken tacos with beans paste , Guacamole, onion and Cilantro
ティンガスタイルのチキンタコス、ビーンズペースト、ワカモレ、オニオン、コリアンダー添え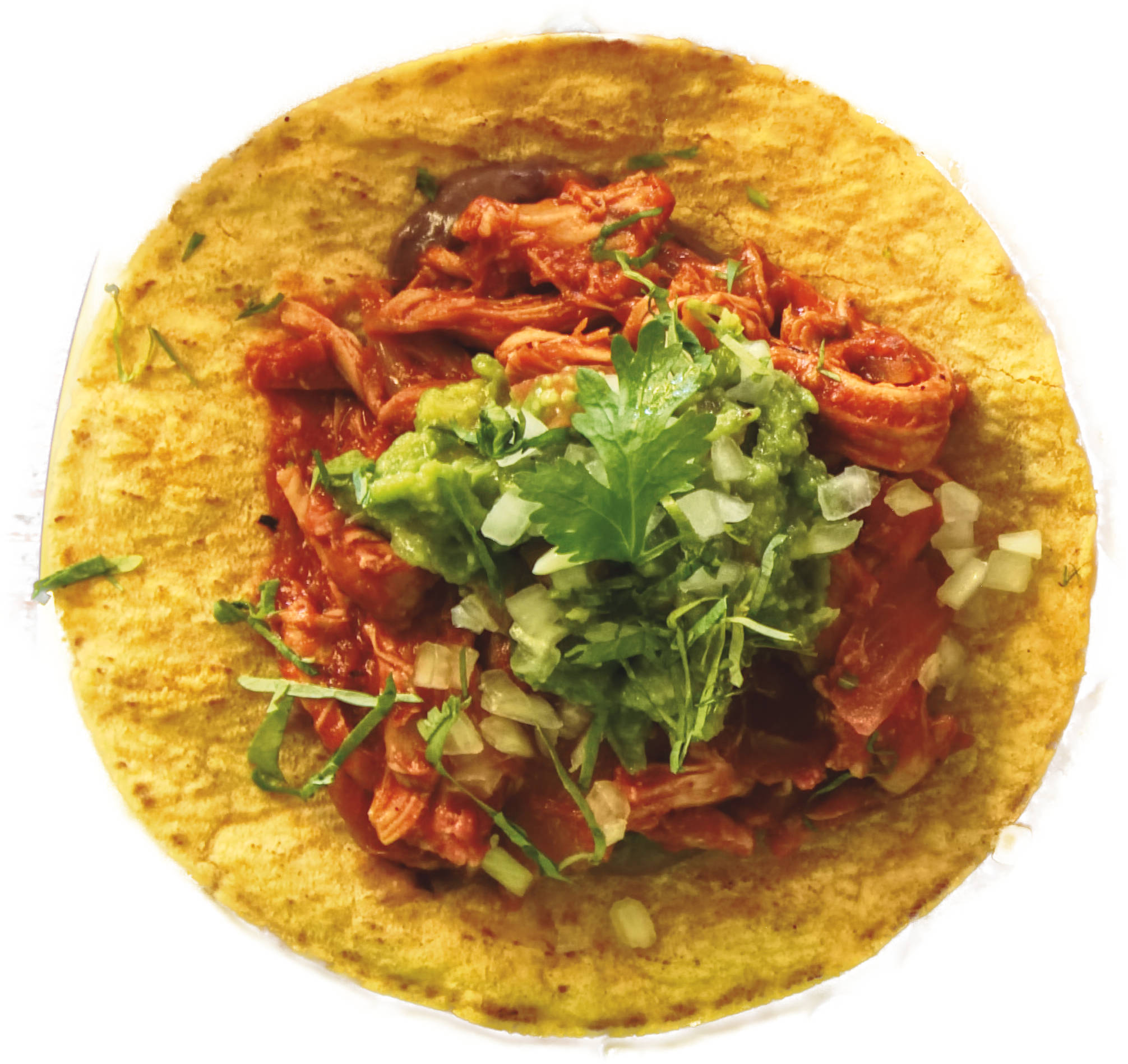 Tacos with Fried Fish, cabbage, beans sauce, Pico de Gallo, Pickled red Onion and Cilantro
フライドフィッシュ,キャベツ,     ビーンズソース,ピコデガロ          赤玉ねぎのピクルス,コリアンダー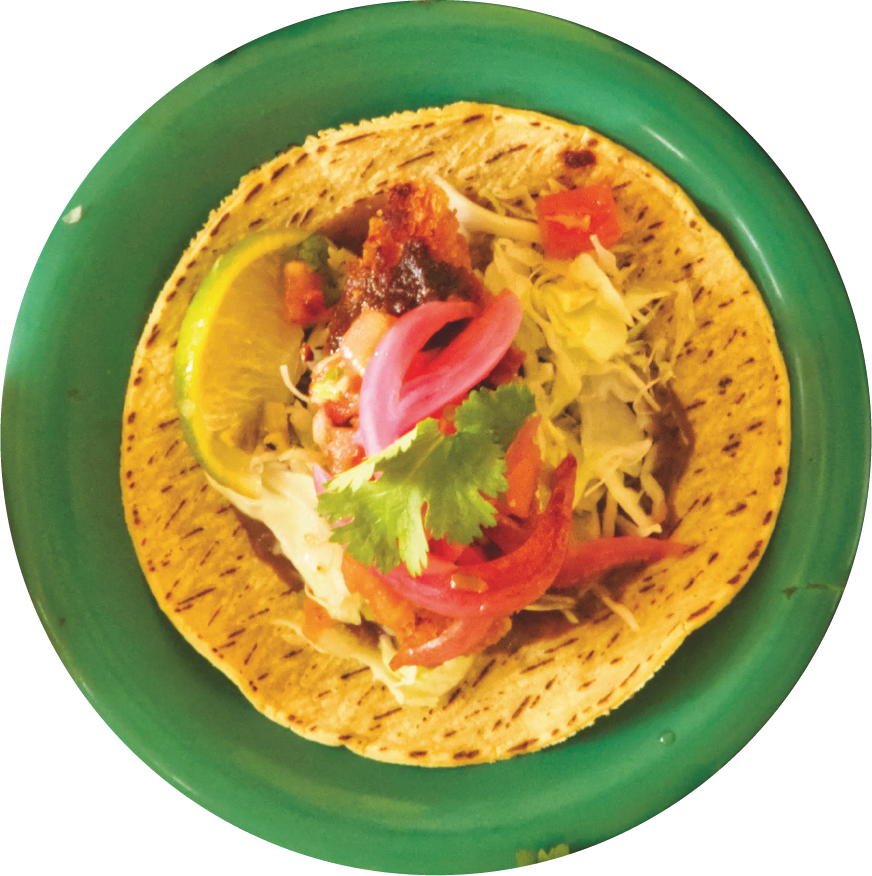 Nachos chips grilled with  white cheese, Pulled Pork, pickled red onions ,Jalapeno, Avocado sauce,Pico de Gallo ,Cilantro, Beans 
ナチョスチップをホワイトチーズでグリルして プルドポーク       赤玉ねぎのピクルス、ハラペーニョアボカドソース、  ピコデガロ、コリアンダー、ビーンズ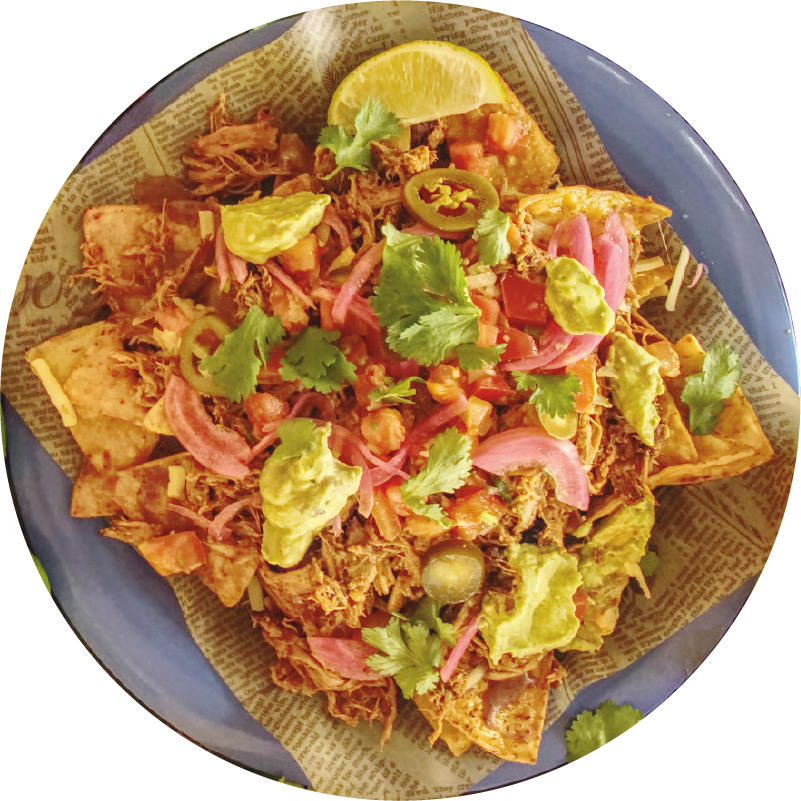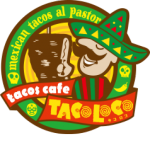 Enjoy our original Mexican food here in Okinawa
沖縄でオリジナルのメキシカンフードを楽しむ